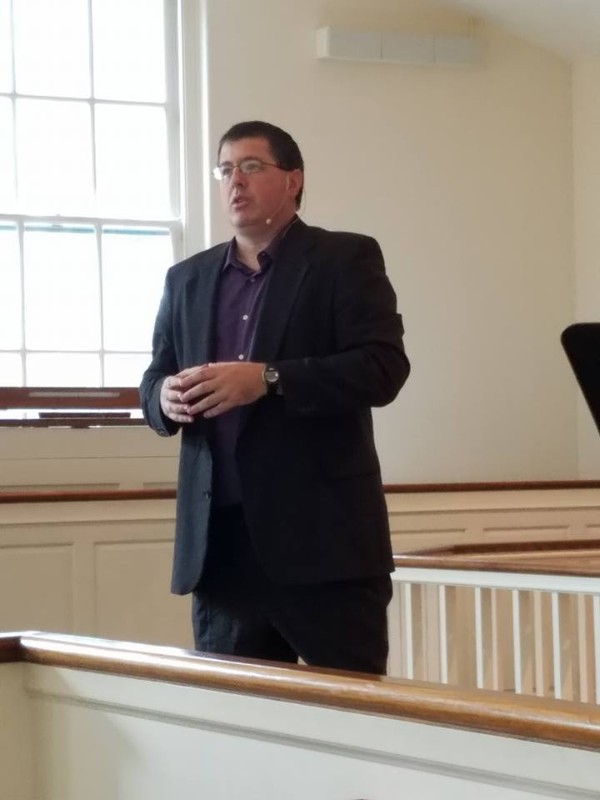 So many great ministries are happening in the life of Marion First UMC, and every one of them is a story of witness to the world. In that spirit and as we see the new building going up, I want to encourage us with words we just uncovered as we began our study of the book of James.
"Don't just be hearers of the word, be doers of the word."
There is no question that around here there is a lot of "doing" going on. In a world that often wonders about whether or not Christianity is actually doing the work of Jesus, make sure to keep abreast of all that happens in this community of faith. Those stories are the ones we share to remind people that even if their experience of the church fell flat, there are churches out there who are working hard to speak grace into the world. Stitch One Pray Two, the Circle Day Care Singalong, Fall Fun Fest, Hosting a benefit dinner for a family, Study Groups, Fellowship Experiences, Power Pack, CROP Walk, Missions Giving, Operation Christmas Child, Mission Central Workdays, and of course the open, loving, welcoming spirit every Sunday morning are markers that our congregation understands the difference between just talking the talk and walking the walk.
Like any other reward for doing well, we reap the same as people of faith. The more we do right, the more we are called to do. Scripture tells us that "of whom much is given, much is required", and in the parable of the talents, the ones who showed promise and faithfulness with what they were given, more was added to them to manage.
In other words, keep on doing, and be resolved to do more and do it better.
We have a bright future ahead and a great harvest field to bring in. How bright and how big the harvest is up to us. As we move forward in faith, continue looking for avenues where passion and ministry meet. Try to create opportunities to meet new people and love them. Take advantage of opportunities in conversation to share how your relationship with God speaks into inspiring who you are in everyday life and circumstances. Invite them to be part of what is happening here at Marion First UMC so that they can experience the love and grace that rests in the body of Christ. Invite them to experience people doing faith, so that they may hear and learn to do likewise.
See you in church!
Blessings,