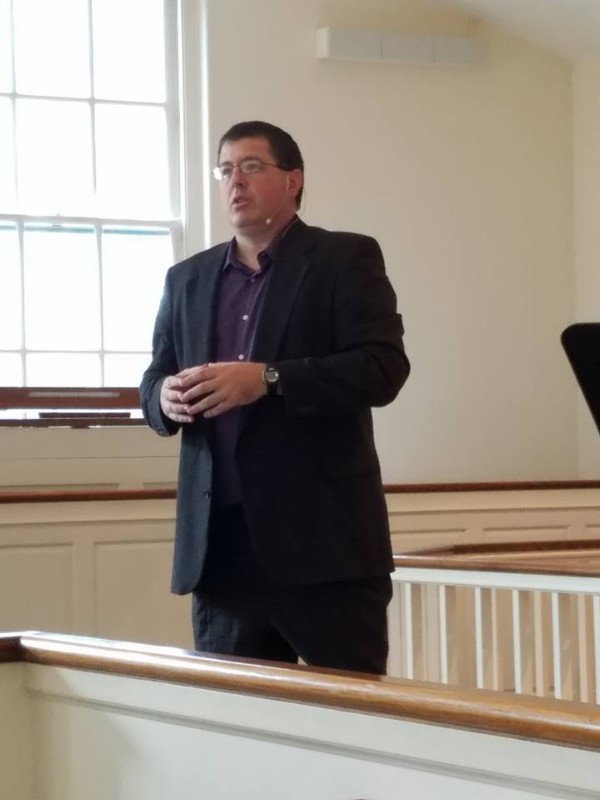 Greetings!
I write this in the midst of packing and getting ready for our exciting move to Marion. As a pastor coming from one congregation to another, I confess it's an odd experience. There is the 'double humbling' of passing the baton to the pastor following me in Clarks Green, then receiving it from Chris, your wonderful and much loved pastor, as he heads into a
well-earned retirement.
As I consider answering the question of what I feel to be the most important aspect of ministry, I think of our denomination's founder, John Wesley. He was clear that to grow in faith, and to live in a fashion that compels those who haven't come into a relationship with Christ, our spiritual lives must incorporate a variety of components. He called them "works of piety". These are things like prayer, corporate worship, study of scripture, communion, and fellowship together. He also emphasized "works of mercy". Put simply, this is outreach to the world around us in any and every way that meets its needs.
So what is the most important? All of them. Without any one of them our faith is missing something and is incomplete.
Certainly, every one of us is drawn to certain expressions of faith more than to others. This is an indication of God's gift to us, which we then give to the body of Christ. Yet to some degree, all of them should be part of who we are in Christ.
Coming to Marion, perhaps my greatest curiosity and initial excitement is in discovering what this looks like for this unique church. I anticipate learning how God speaks to Marion FUMC corporately and individually, and how God has worked and will work most powerfully through this congregation and its people.